< Back to Naval Marine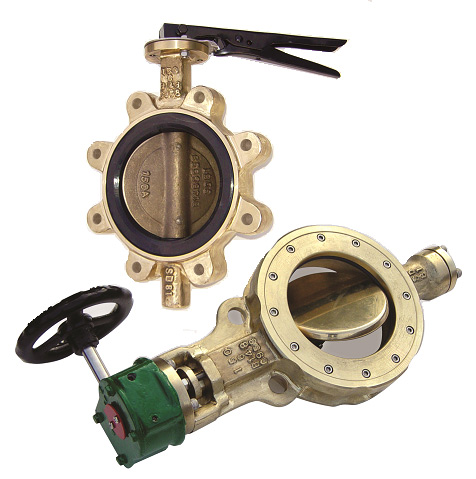 The butterfly valve is a quarter turn valve that has a disk which isolates and regulates flow. When the valve is closed it blocks off the passageway completely, when open the disk creates a pressure drop due to being present. There are three types of valves which are each adapted for differing pressures and usages.

Concentric Butterfly Valve
A concentric valve uses a resilient rubber seat and has the lowest pressure rating out of the three.

Double Concentric Butterfly Valve
A valve that has two offsets, one is the centreline of the disc seat and body seal and the other is offset of the passageway. This is to minimise resistance and abrasion when the valve is opened and closed. This is used widely in environments that have a higher-pressure system.

Triple Offset Butterfly Valve
A valve that also had a third offset on the seating surface, this creates a cone like angle which allows the disc to seal against the seat with no friction. The triple offset butterfly valves is used in the highest pressure and temperature applications where a metal seat is required over a soft seat.

Brooksbank Valves are one of the UK's leading butterfly valve manufacturer. We have recently created the addition of our industry leading triple offset butterfly valve to our range.