< Back to Naval Marine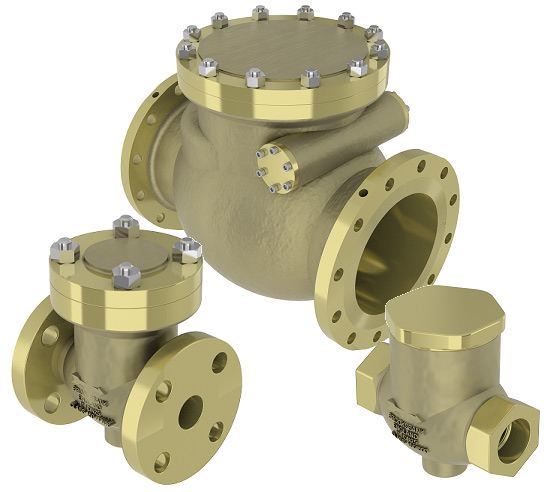 The check valve is a self-actuated non-return valve which is designed to prevent backflow. Fluid flowing in the required direction opens the valve, while reverse/backflow reseats the piston or disc/flapper, closing the valve and preventing flow in the opposite direction. There are two main types of check valve, the piston check valve and the swing check valve.

Brooksbank Valves are one of the UK's leading check valve manufacturers. We have created and developed our extensive range of check valves suitable for the Naval Marine industry.